"Time and its art... Art and its freedom..."

Marbling... The art or process of producing certain patterns of a veined or mottled appearance in imitation of marble by means of colors so prepared as to float on a mucilaginous liquid which possesses antagonistic properties to the colors prepared for the purpose. The colors are floated and formed into patterns and are taken off by laying a sheet of paper (or touching the edge of the book) on the surface of the size.
Workshop




At Marbled Arts you can see
demonstrations
of the ancient art of paper marbling...
For further information please contact us
---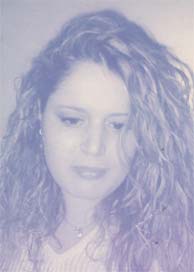 Here at Marble Arts you will have the chance to rediscover the ancient art of coloring Florentine paper. I am sure that this fascinating world will also attract those people who are not familiar with the old crafts becouse they are mainly focused on new technology and do not really care about the past and its culture. Someone may wonder why I like this job so much. Here is my answer: "Maybe I will become rich or famous one day , but most of all I want my handicraft creations to give hope in a more humane world where kids in the Third World work and many jobs are underpaid". I feel that my job gives me the opportunity to show how gratifying and rewarding this art is. I wish to demonstrate it through my work-memory in the actual place where art becomes real. My simple creations which I make daily really mean that it is still possible to give a face to my own work.


Italiano

Catalogue
Shop Online
Buy directly from Marbled Arts, visit our Online Shop!

Are you looking for Marbled Arts? Please visit my Retailers & Partners
Resell us
Resell
Marbled Arts
»
Contact us